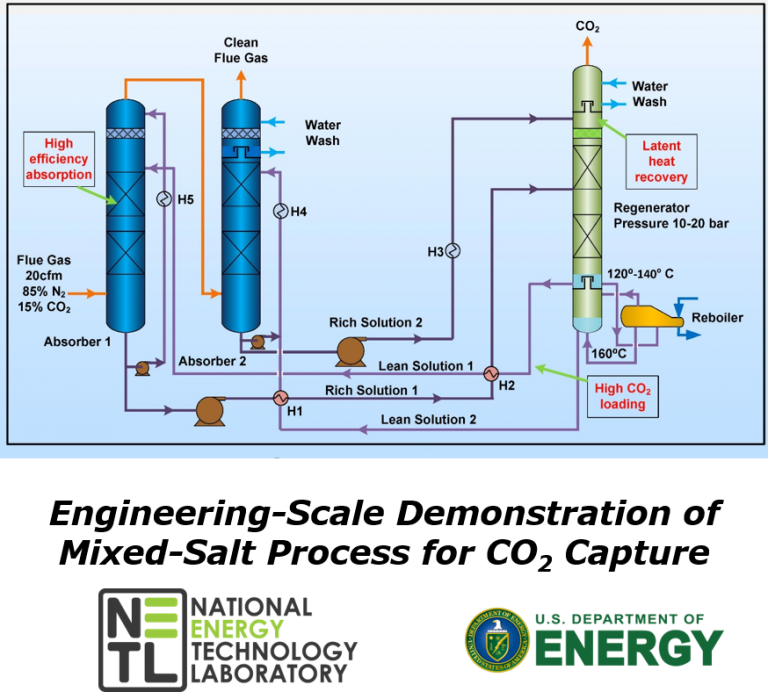 Politecnico di Milano will participate in the DOE-funded project FE0031588
SRI International (Menlo Park, CA) leads the demonstration of its Mixed-Salt Process at engineering scale, using the existing infrastructure at the Technology Centre Mongstad in Norway. The objectives are to address concerns related to scale-up and integration of the technology in coal-based power plants. Politecnico di Milano is involved in the techno-economic analysis of the process and will participate in the operation of the plant.
Mixed-Salt Process is based on the capturing of the CO2 throughout the ammonia-based aqueous solution with the synergy of the K2CO3.
For additional queries and information, please refer to Dr. Davide Bonalumi at davide.bonalumi@polimi.it