SolarTech Lab provides qualified scientific research, technical consulting and testing services in the field of photovoltaic, photovoltaic-thermal and concentration systems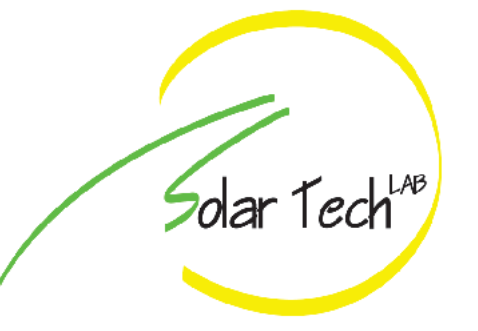 Planned activities on PV technology
Characterisation of modules under real operating conditions
Performance monitoring of single photovoltaic modules (market available and future concepts) in the short-medium-long term, by using module-microinverters or choppers
Monitoring of thermal behaviour in standard condition as well as after stress
Analysis of the performance of module-converters: reliability, efficiency, validation measured data
Ad-hoc testing of new equipment (inverters, trackers, modules) that can be developed in collaboration with partners both industrial and research institutes
---
Performance characterisation as function of the different operating and weather conditions
Development of models for the performance prediction
Integration of the PVT modules with heat pumps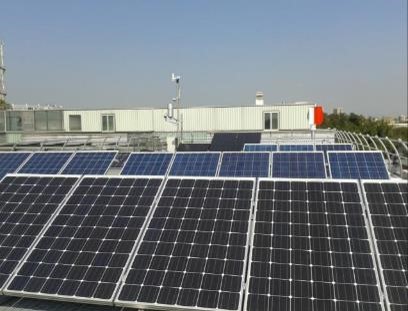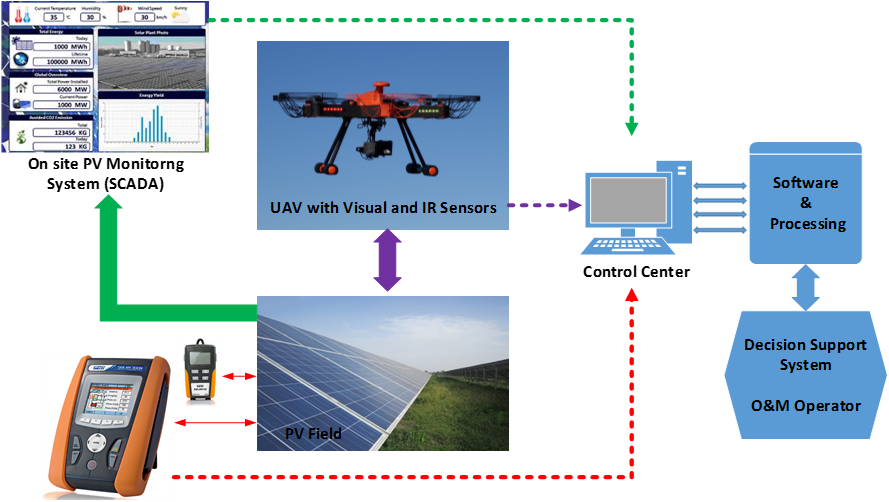 Systems Monitoring
Developing of new monitoring systems based on UAVs (Unmanned Aerial Vehicles):
Performance analysis and evaluation
Detection of defects (breaks, hot spot, snail trails,…)
Combined use of different methods of inspection.
---
The purpose of this research line is also to propose in the near future a reliable, fast and cost effective method for PV plant planning and performance analysis, using unmanned systems even in other energy sectors.
Features
A thermal loop has been installed to measure thermal efficiency of PVT panels:
Operating conditions of the fluid inside the panels (i.e. flowrate and temperature) can be set by Labview interface
Measurements of mass flow and pressure directly on PVT modules
Measurements of temperature of PVT modules by using thermocouples and IR camera
---
Meteorological station which provides information about ambient temperature, wind speed, solar radiation divided in direct normal radiation, total radiation on a flat surface and diffuse radiation.
---
Each PV and PV-T module is equipped with a micro-inverter that allows you to record and optimize the operating conditions of the single module
---
IR camera, thermocouples, PT100, PT1000 for measuring the surface temperature of the modules. These systems are calibrated time by time in the laboratories of the Politecnico di Milano.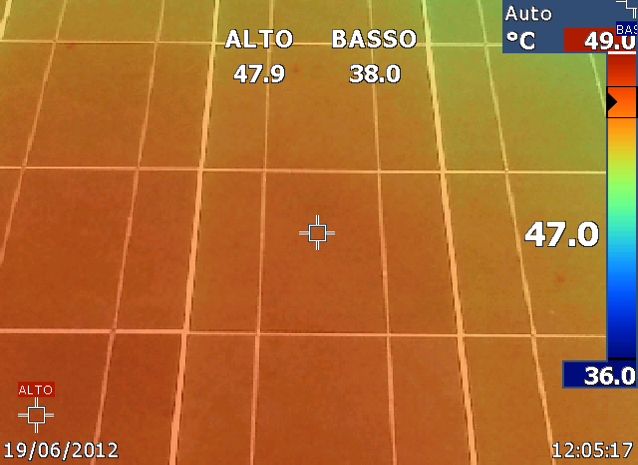 «Our Mission is PV system optimisation and integration with conventional energy sources: improvements of commercial devices/technologies and development of innovative concepts/prototypes. Development of energy forecasting and storage systems to improve PV integration with traditional fossil fuel systems..»
[Prof. Giampaolo Manzolini - General Manager SolarTech Lab]
SolarTech Lab Gallery