The GECOS group presents the first appointment with the G-Educational Series!!
In this occasion Prof. Paolo Chiesa and Prof. Matteo Romano present their activities on:
Design and material selection for Heat Recovery Steam Generators (HRSG): lessons learned from recent projects (Prof. Paolo Chiesa)

CO2, cement and alternative fuels for sustainable mobility: current activities and future work (Prof. Matteo Romano)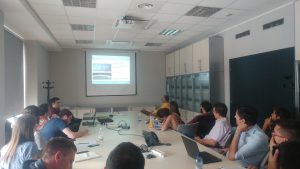 The work has been presented to the whole GECOS group staff and students. An update on the technical status of the pilot plant for CO2 capture from a cement kiln using a Ca-looping process - proposed by the CLEANKER project - has also been presented.