Low-enthalpy geothermal plant optimisation
This project was commissioned to GECOS by Sorgenia. It started in June 2015 and was completed by May 2016.
The aim of the work was to perform an optimisation analysis of low enthalpy geothermal power plants with enhance gas lift.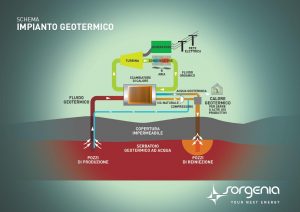 For additional information or queries, please refer to Prof. Paolo Silva (paolo.silva@polimi.it).