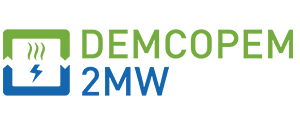 Demonstration of a combined heat and power 2 MWe PEM fuel cell generator and integration into an existing chlorine production plant.
The project started in January 2015 and was completed in December 2018.
The project developed a CHP PEM fuel cell power plant to generate 2 MWel, recovering by-product hydrogen from a chlor-alkali industrial process.
For more information on the project details and on the partners involved, please visit http://www.demcopem-2mw.eu/.
Contact Prof. Stefano Campanari for additional information (stefano.campanari@polimi.it).